Regular price
$1,304.00 USD
Regular price
Sale price
$1,304.00 USD
Unit price
per
Sale
Sold out
Vanity Lash Room presents to you the ultimate Eyelash Extensions workshop for those who have no experience and want to jump into the booming industry of Eyelash Extensions  👏🏽
This course has been completely formulated by Luana herself without any out sourced assistance, meaning, she has created this course from 5 years industry experience and has a whole lot of tricks up her sleeve to share with you all
All of our workshops include intensive theory with practicals and home work to follow, to ensure that you are gaining the best understanding of how the lash world works 🌎
If you would like to do a group workshop with Luana than this is what you've been looking for!
TOPICS COVERED
• The Fundamental principles of Classic eyelash extensions
•How to correctly apply an eye patch to avoid scratching the eye
• How to style the natural lash with appropriate lengths, curls and thicknesses
• Lash mapping and eye styling
•How to create different sets of lashes on different clients to accentuate their natural beauty and desired looks
• Isolation & Placement – Essential element of eyelash extension
• How to lash easier and smarter
• Station preparation
• Hygiene of tools and equipment  
• Client aftercare and dealing with retention
• Tweezer holding - Getting the perfect grip      
• Understanding of allergic reactions and eye infections        
  • How can we protect ourselves as salon owners
• The correct way of classic glue dipping lashes 
• Dummy head application practice
• Understanding of how to use your tweezers to your advantage
•Sponge application practice ( if needed )
• Multiple Live demonstration of application practice by Luana 
• Dealing with different adhesives 
• Patch test application    
• Hand and posture placement
• All the ins and outs to conquering eyelash application
• Thicknesses with pre made fans  - how they work for volume lashing and choosing the correct thicknesses for different natural lash conditions
• Advanced eye styling - learning about all different eye shapes including the difference between
• How to master those " hard to get lashes "
• Taping methods
• Glue and humidity
• Tweezer handling
• The correct way of glue dipping for volume lashing
• Mastering lash placement
• Volume " Pick up technique "
• Client comfort vs your comfort as a lash technician 
• Time management hacks 
• Lash removals – full set removal and infills removals 
• Applying primer & washing extensions
• Banana Peeling technique to remove 'grown out' extensions when preparing for infills
• 2 x Student LIVE model for volume lashing assisted by Luana   
• Correcting of any flaws or complications
• Student vs Teacher comparison  
• Fundamentals of starting your own business 
• How to make a six figure income  of a side hustle
• Dealing with different clients     
• How to build your clientele
• Aftercare Advice
• Creating client content forms   
• Social media Tips and hacks 
• How to build a clientele and understanding your market
• Tax and Business start up advice 
• Insurance advice ( How to protect yourself )
ALL sessions are an OPENED discussion with the encouragement to ask absolutely any questions
 WHATS INCLUDED?
• Full Vanity starter kit worth $800
• 3 x Printed manuals
• LIFETIME DISCOUNT on all VLR Supplies  
• Access to Private Facebook training page   
• LIFETIME ongoing support after graduation
• EXCLUSIVE 10% off LUVO Store for all Ring Lights    
• 15% off services with The Printed Co
• Light Lunch & Snacks provided each day   
• FRAMED Hand Foiled certificate once completed workshop  
• Named and Tagged Shout out on Vanity Lash Rooms social media pages 
. Unlimited and lifetime support from Luana herself
• The opportunity for employment after graduation
WHY WE ARE SO DIFFERENT
As we encourage our students to grow and make the absolute most out of their training, we give student the option to spread out or break up the training days so you can go home, trial and error, practice, complete home work to your best ability, come up wth questions etc
All of our Workshops come with LIFETIME SUPPORT, yes that means NO Expiration and we are ALWAYS actively here to support you
Unlike other, Luana has created this workshop from scratch based off her uphill battle within the eyelash extensions industry. After battling 2 sever lockdowns and business closures, Luana has continued to only build her brand within these uncertain times
IN CLASS LIVE MODELS
2 Live models are required to complete this workshop. Models can be provided or sourced for you as long as you give Luana notice before your second session. Otherwise you will need to source a model for a full set of 3D Lashes on your second and third day of training
Timing of model is TBC as per the time slot you chose for your workshop date
 SUR CHARGES
Weekend training dates have a surcharge of ($100 per day). Week day training dates have ZERO surcharge
SECURING YOUR DATES
As soon as payment has been processed, we will contact you to organise what dates you would like to start your training
If you can't find the date that you are looking for online, We will do our absolute best to accomodate to your schedule!
Training is located at our salon: Shop 1/20 Woodriff street Penrith 2750
 PAYMENT
We are always trying to provide ways we can help provide payment options for all of our potential students. At this stage we have the payment options of
AfterPay, Zipay, Pay Pal, Bank transfer, Klarna, Humm, Laybuy
We also offer students the option to pay their training off in instalments - If you would like this option please contact us so we can organise a payment schedule
* $400 Booking fee must be paid upfront if you chose this option. This booking fee is included and goes towards your training, NO HIDDEN EXTRAS *
REMAINING BALANCE OF TRAINING MUST BE MADE BEFORE TRAINING DATE
Want to train with a mate? Contact us and we can offer a workshop bundle for you with added extras and a discount for the both of you 😉
Training T&C available on request   
View full details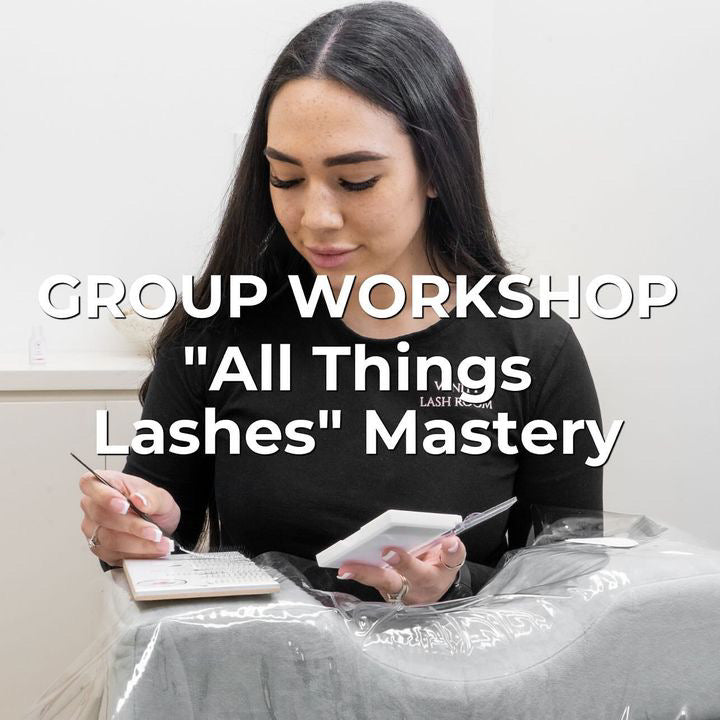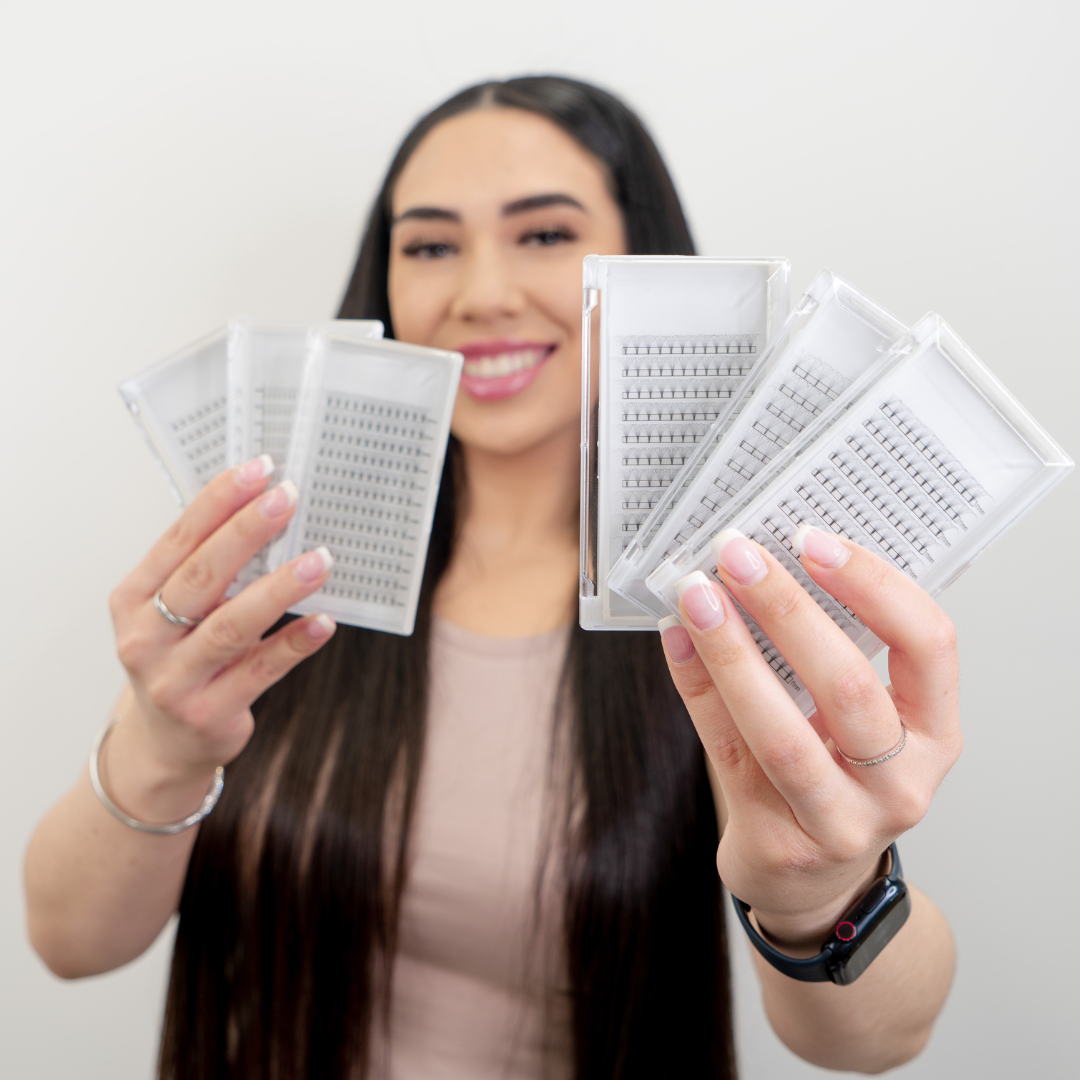 The Vanity Guarantee
We guarantee that all of our products are only made from the absolute highest qualities and materials in the market, have been trialed and tested before release, are AICIS registered and comply with all Australian health and safety standards